Ohaus CKW Bench Scale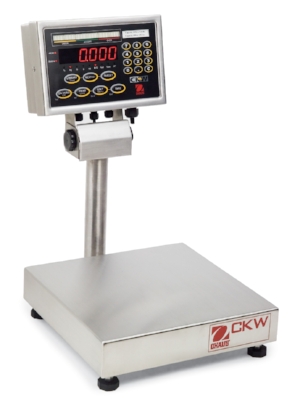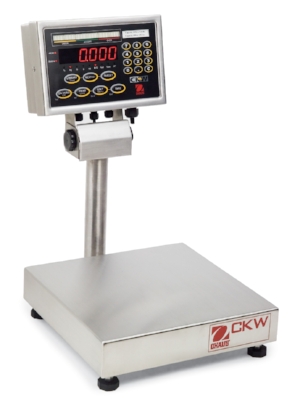 Ohaus CKW Bench Scale
The OHAUS CKW Checkweighing Bench Scale—Speed, Durability and Cleanliness
The Ohaus CKW Series Bench Scale models are engineered for static checkweighing operations and other bench weighing applications, from general purpose to washdown. With its easy-to-clean design built
for food safety conformance and rigid stainless steel construction, the Ohaus CKW industrial bench scale is ideally suited for use in industrial environments. Its configurability and construction were designed for simplicity and dependability, resulting in increased productivity, security and lower cost of ownership.
Check out the product brochure below for more details on the Ohaus CKW digital bench scale.